A Technical & Economical Guide To

Vaccinating Against IBD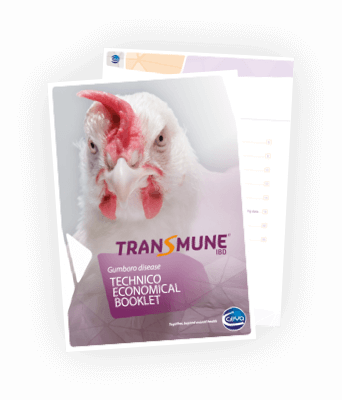 Gumboro disease (also known as IBD) is a persistent infectious disease that ranks amongst the top five diseases in almost all countries globally. Today, the very virulent form of the disease is predominant in most countries while variant strains in some countries have led to sub-clinical forms of the disease.
It has a direct impact on mortality and subclinical cases can also reduce the flock performance and result in profit reduction due to weight loss and increased FCR.
We've developed a Technical & Economical Guide to demonstrate the benefits of using Transmune, along with a proper vaccination programme, to achieve a higher return on investment and increased profit.
An overview of infectious bursal disease (IBD)
Why IBD is a threat to the poultry industry
Best practices for your vaccination programme
A comparison of Transmune to other vaccination programmes
12 field observations across the world, showing performance improvement with Transmune