A Technical & Economical Guide To

Vaccinating Against Infectious Bronchitis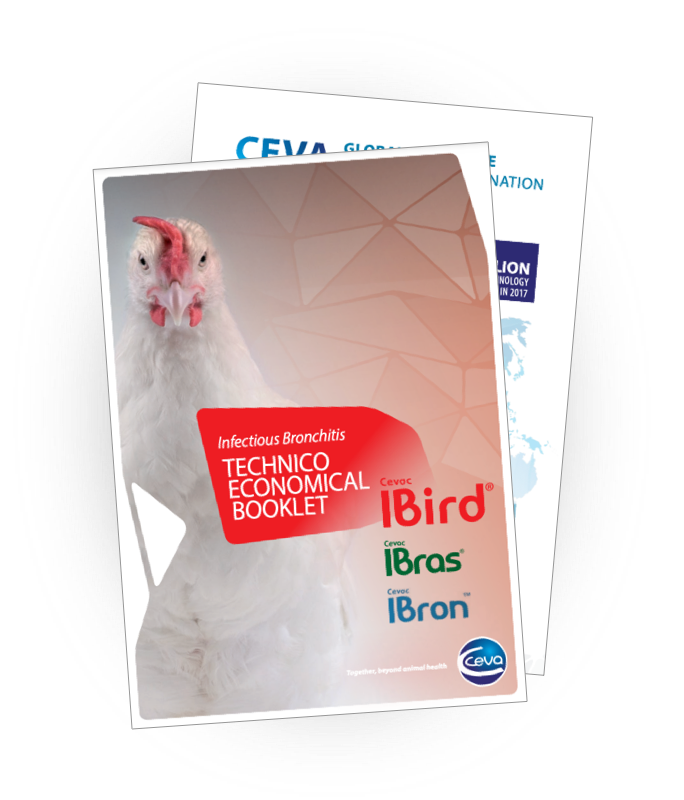 Avian infectious bronchitis (IB) is probably one of the most widespread poultry diseases around the world, due to its highly contagious nature. It is caused by a gamma coronavirus that affects the respiratory, urinary and reproductive systems of the chickens, causing different disorders depending on the tissue tropism characteristics of the invading viral strain.
It can also reduce the flock performance and result in profit reduction.
We've developed a Technical & Economical Guide to demonstrate the benefits of using IBird, IBras and IBron, along with a proper vaccination programme, to achieve a higher return on investment and increased profit.
What is infectious bronchitis (IB)?
Economic impact of a poor control of infectious bronchitis
What does a proper vaccination progam look like?
What are Ceva´s IB solutions?
Improvements in performance: field and processing data.