A Technical- Economical Booklet of Vectormune® ND For

Newcastle Disease Vaccination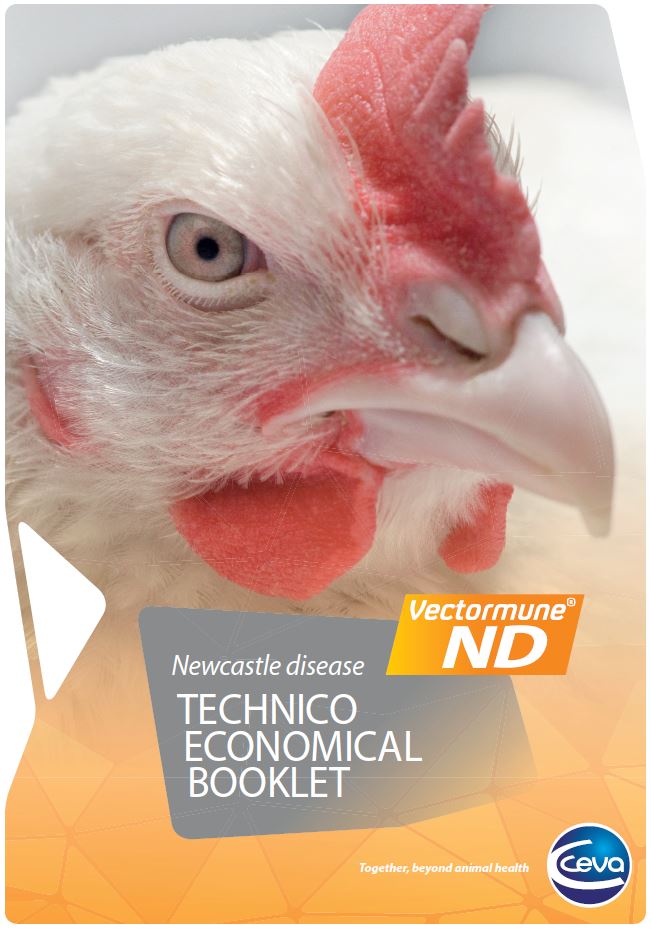 In this booklet, you will find an updated technical-economic summary for Ceva's ND vaccine solutions, containing recent field trials performed in 21 countries worldwide.
Each field trial includes an economic calculation, based on a specific and updated scale, which suggests the approximate value of using Ceva's ND vaccine solutions.
These field trials compare Vectormune®ND versus live or killed ND vaccines or absence of ND vaccination, or competitor's rHVT-ND vaccines.
Ceva Santé Animale is committed to sharing information and updated field data with partners and customers.

Enjoy your reading.
1 What is Newcastle disease (ND)?
2 Why is ND still a threat to the poultry industry?
3 What does a proper vaccination program look like?
4 What is Vectormune® ND?
5 What are the benefits of Vectormune® ND prevention program?
6 Improvements in performance: field and processing data
7 Summary of profitability